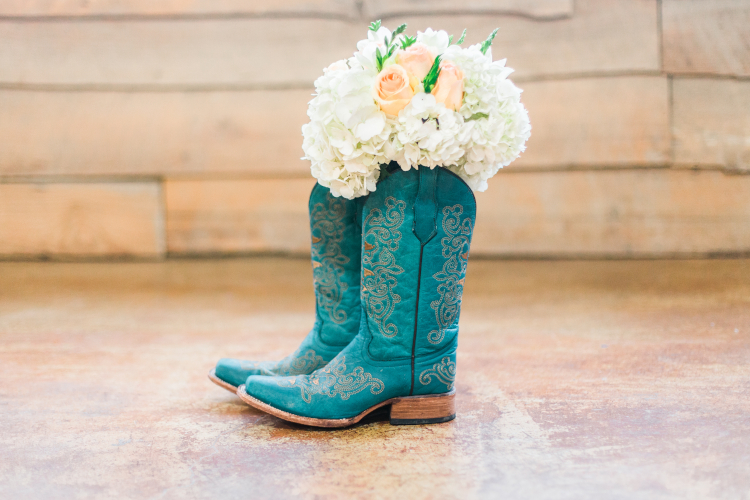 First Sneak Peek at Runaway Cowgirl Bride!
Chapter 1
"Hank, Mimi, thank you so much for your hospitality. I've enjoyed seein' your ranch." Matthew Manning smiled at his hosts and loaded his last bag into the truck.
"It's been our pleasure, Matthew. It's so nice to have a friend visit." Mimi Walton smiled at her old friend and wished he wasn't leaving already. "When you get home, tell my sister she needs to come and visit soon. I miss her."
"Wasn't she just here, visitin' a few weeks back?" Matthew arched a brown brow. He knew that Mimi missed her family, especially her sister, Harper Bensen, but he also knew that Harper spent most of her vacations here with her sister since Mimi married Hank.
A pretty pink hue covered Mimi's cheeks, and she put a protective hand across her stomach.
A lightbulb went off in Matthew's head. "Ah, I see." He nodded and patted Hank on the shoulder. "Congratulations, my friend. Somethin' tells me you won't be comin' to Beacon Creek for a visit any time soon." His loud chuckle filled the air around them.
Hank joined in, and Mimi smiled and sighed. "He's being a caveman. Insisting that I don't ride or go anywhere farther than town."
Hank slid his arm around his wife. "This is my first baby. I plan on being very overprotective. Count on it." He leaned over and kissed the top of his wife's head.
A pang filled Matthew's heart. Until recently, he'd been happy being single. But with everyone getting hitched lately, he had started to think about finding his own wife. The only trouble: none of the cowgirls in town interested him. And he certainly wasn't going to use a dating app. He'd heard nothing but bad things about them. Most of the women were either looking for a good time or a rich husband. He wasn't going to fill either bucket.
"I hope you're ready for lots of visitors. I expect y'all be seein' lots of folks from home who'll want to come visitin' once the wee one's born." He knew it was too soon to know the sex of the baby. And no matter what, he only wanted a healthy baby for the couple.
He'd known Mimi most of her life, and her younger sister, Harper, was best friends with his sister, Elizabeth. Even though Lizzie was now married, he expected his sister would want to be here for the birth, or shortly thereafter.
"We've got plenty of guest rooms in this huge house. Everyone is welcome." The extra glow on Mimi's face made more sense now.
Matthew had thought she looked better than he'd ever seen her before, and now he knew why. He wanted to rub at the phantom pain in his chest. He knew there wasn't anything wrong with him except for the hollow feeling inside. But he knew that part of him was missing his other half. That was how Elizabeth had described it to him once.
She'd said that she knew Logan was her other half because when they weren't together, part of her heart was missing. He'd never understood what she meant until recently. Matthew hadn't loved and lost anyone, but he did think he was ready to settle down. His mother told him many times that it was high time to marry and begin a family. Two of his siblings had beaten him to the punch.
Well, Luke wasn't married yet. The only reason he and Callie hadn't tied the knot yet was because she wanted to finish her first year as a sheriff's deputy before she took any time off. Mark, one of his other brothers, had begun harassing Matthew and even went so far as to make a bet with Luke that Matthew would get married first. He'd laughed when he heard their silly bet. But deep down, he wanted to be the first man in the group of brothers to marry. He was the oldest, after all.
His thirty-second birthday was coming up in a month. Not that he was worried, but he didn't want to be an old man when his youngest child graduated. Matthew had come from a large family and he couldn't imagine not having a herd of children of his own.
Growing up, his ranch had been the place for his friends to come and hang out. While he wasn't the only one to have a lot of siblings, his family loved to entertain and all the town's kids were welcome at their place. Weekend barbecues were the norm while he was growing up. When the weather was good, they could easily have up to twenty or thirty kids and their parents over for the day.
His family ranch, The Triple J, was known to have the best-quality and tastiest beef in the state of Montana, so they always provided the meat. But their neighbors would bring plenty of side dishes when they came over, and most of the spring and summer weekends were spent at his ranch. He wanted to continue the tradition and hoped for at least four children of his own. If he wanted to be a decent age to enjoy rambunctious children like he and his brothers had been, then he'd have to get started soon.
The only problem: he wanted to marry for love. Men didn't talk about their emotions with one another, but he knew his father married for love. His best friend, Logan, had married his sister Elizabeth for love. And he knew beyond a shadow of a doubt that Luke would be marrying Callie for love.
When Luke looked at his girlfriend with those puppy dog eyes, Matthew generally ribbed him, but deep down he wanted the same thing.
____________________________
Well, were you happy to see a bit about Hank and Mimi? Want to catch up on a few more of your favorite Triple J Ranch couples? Then pick up your copy of Runaway Cowgirl Bride and you will also get to see Matthew Manning in action! Trust me, you won't want to miss this one! I think it's the best story yet!